Taylor Technologies, Inc.
Taylor Technologies, Inc.
31 Loveton Cir.
Sparks, MD 21152-9206
(410) 472-4340
(800) 837-8548
(410) 771-4291
(800) TEST-KIT
Chris Golden, Dir. Sls.
Jody O'Grady, Dir. Product & Cust. Prog.
Website: http://www.taylortechnologies.com/
Email: customerservice@taylortechnologies.com
Facebook:
Instagram:
YouTube:
Twitter: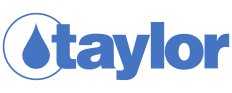 Description:
Taylor Technologies is committed to develop, manufacture, market and support innovative, quality test kits and reagents to be used wherever water is tested.
Manufacturer Brands:
2000 Series™ Test Kits||Counterlab RX 2™ In Store Testing||Service Complete™ Test Kits||Speedstir® Magnetic Stirrer||Suretreat™ Water Analysis Software||TTI® Colorimeter Series