Fluidra Strengthens Industry Leadership Position
Fluidra's acquisition of CMP (Custom Molded Products) is the latest in a string of manufacturer aquistions for the industry giant.
• Addition of the US manufacturer of pool and spa components will further strengthen Fluidra's leadership position in the pool and wellness industry.
• CMP's product offering and manufacturing expertise are highly complementary to Fluidra's business, creating expanded growth opportunities and value for customers.
• The acquisition values CMP at $245 million and is expected to be Cash EPS accretive to Fluidra in 2021.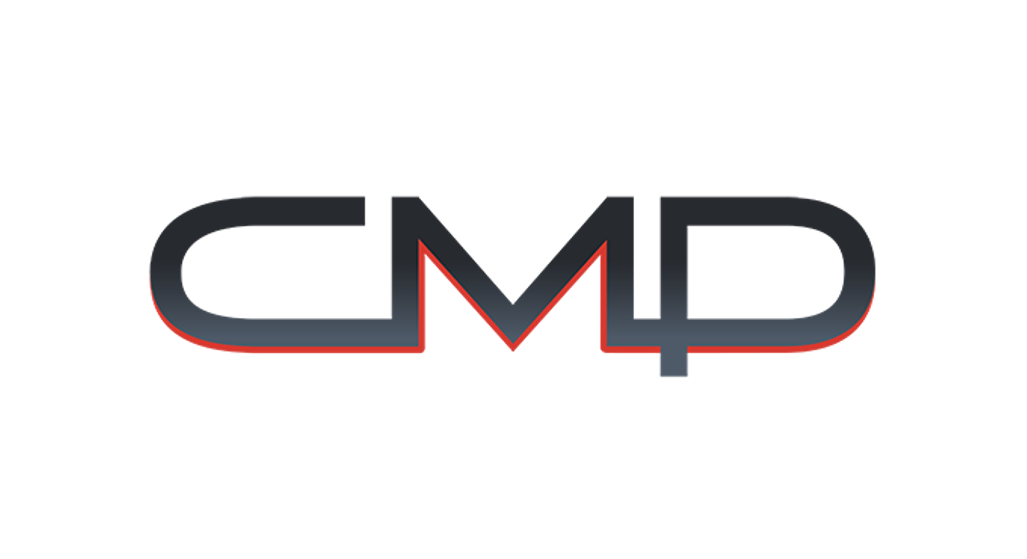 Fluidra Acquires CMP
Fluidra S.A. (BME: FDR), the Spanish listed global leader in pool and wellness equipment and connected solutions, today announced it has acquired Custom Molded Products ("CMP"), a Georgia-based manufacturer of pool and spa components, from Tenex Capital Management.
CMP is a leading supplier of innovative solutions for the recreational water industry with a strong portfolio of reputable brands such as DEL™, Brilliant Wonders®, SpaMASTER™ and Bobé. Headquartered in Newnan, Georgia, CMP operates manufacturing and distribution facilities from multiple locations in the United States and China. CMP's products are supported by distributors and OEMs in the United States, Canada, Latin America, Europe, Australia and the Middle East.
The acquisition was valued at $245 million and was fully settled at closing with existing cash and debt facilities. Proforma 2020 leverage is still within the 2x target, while maintaining a strong cash generation profile. The transaction is expected to be accretive to Fluidra's Cash EPS from day one. Fluidra is raising its 2021 guidance based on the expected positive contribution from the CMP acquisition as follows:
• Sales growth from 6-9% to 12-15%
• EBITDA margin stays at 22.5% to 23%
• Cash EPS growth increases from 12-20% to 17-25%
With this acquisition, Fluidra will rapidly expand its offering in several strategic growth categories, such as fast-growing alternative sanitizers, white goods to support its Jandy equipment range and dedicated spa equipment, a substantial adjacent segment and opportunity for the company. Additionally, CMP's broad range of LED solutions and water and fire features will complement and extend Fluidra's existing portfolio. CMP's product strengths, coupled with its operational and manufacturing expertise, will help Fluidra accelerate growth by providing its customers with a wider range of pool and spa technologies as well as through increased product delivery capabilities.
"CMP is a great fit — commercially, operationally and culturally — and a valuable extension to Fluidra's existing North American operation," said Fluidra CEO Bruce Brooks. "This acquisition allows us to expand our product portfolio in strategic areas to better meet customer demand, as well as by entering the new spa OEM market."
"We are thrilled to be joining Fluidra and recognize this as a tremendous growth opportunity," said Tom Moore, Chief Executive Officer of CMP. "With their established and trusted reputation in the industry, we are confident that this will position both Fluidra and CMP for continued success in the years ahead."
Following the acquisition, the CMP team and its base of operations will remain in Georgia. McGuireWoods LLP acted as legal adviser to Fluidra. Raymond James & Associates, Inc. acted as lead financial advisor and Troutman Pepper Hamilton Sanders LLP acted as legal advisor to CMP. Nomura Securities International, Inc. and FIDUS Partners also acted as co[1]advisors to CMP.
Originally posted at: https://www.fluidra.com/press-releases/fluidra-strengthens-industry-leadership-position-with-acquisition-of-custom-molded-products-cmp
Keeping Pool Contractors Out Of The Courtroom
Stay out of the courtroom by knowing what NOT to say…
A client contacted a pool contractor, wanting a bid to perform repair work on a job completed by another contractor. The client said they were not pursuing litigation or making an insurance claim – they just want the project fixed correctly.
Avoid Making Statements That May Come Back To Haunt You
If you find yourself in this situation – tread carefully. ONLY provide a written estimate of your proposed repairs and your installation specifications. Oftentimes, once the client receives the estimated cost of repairs, they will change their mind about litigation or filing an insurance claim against the original contractor. If you made statements about the cause of a failure, quality of the workmanship or code compliance, it will come back to haunt you.
The pool contractor was subpoenaed to appear in court, to repeat the verbal & written statements he made about the causation and workmanship. And he was only compensated at a rate predetermined by the court – less than minimum wage, like a juror. He was also sued by the original contractor for slander & libel, due to some false assumptions he made and had expressed about the failure.
How do you avoid being drawn into litigation as a witness for the plaintiff?
Simple…It is human nature to want to impress people with our knowledge. But, this is the time to "bite your lip."
It is best to listen to the client's complaint, take diligent notes & copious pictures and prepare a repair estimate back in the office. Limit your comments to the weather & sports. If you see things they are not aware of, merely include them in your cost of repairs. Do not discuss the workmanship or the suspected cause of any failure.
Remember – They already know the project is screwed up… that's why they called you. If they want to know WHY it's screwed up, then they should hire someone who will perform a thorough inspection, forensic evaluation or testing and render a written opinion – for a fee. Stay out of the courtroom, by learning what not to say.
Swimming Pool Expert Witness
Scott Walk is one of the Top Pool Designers / Pool Builders in Georgia
Chatting with Scott Walk, one of the leading pool designers in Georgia today.
We got the chance to catch up with one of the leading pool builders in the state of Georgia today. Scott Walk of Scott Walk's Premier Pools & Spas in Alpharetta, GA has made a name for himself. The last few years, Walk has worked to become one of the top rated pool builders in the local area.
A member of the Premier Pools & Spas franchise, the Walk family actually independently owns and operates two locations – one in North Georgia, and the other in Chattanooga, TN. Their family business has been one of the cornerstones that model and define the successful formula Premier Pools has been able to reiterate throughout the country.
Building Pools is a Family Business
Scott Walk who comes from a previous background in construction and home remodeling, first got his start in the pool industry approximately ten years ago. Together, he and his wife Kim Walk have established one of the largest pool construction operations in the state of Georgia. Their son Ashton also works for the family's thriving business and has been closely learning the industry side by side with his father over the past five years.
Walk attended the prestigious Genesis program. He says he's focused now on becoming one of the top pool builders in the country. SWD registered with Genesis, less than fifty individuals nationwide have achieved the certification level he has.
Pool Kings Project: Georgia Peach Pool Paradise
Walk has had one of his projects showcased nationally on the DIY Network hit TV show Pool Kings. Consequently, the episode helped draw mass attention to his work. The reality home improvement show is quite popular. Each episode has been watched by millions of television viewers and is closely followed in the pool industry.
We asked Walk what it was like working on such a high end project, and what gave him the skillset to start building luxury inground pools.
"Working on the Pool Kings show was a unique opportunity. It is a rare privilege to be able to showcase your work to such a diverse audience. The feedback we've received has been incredible."

Scott Walk – Owner of Scott Walk's Premier Pools & Spas
"Initially we went through several changes in the design process, but ultimately wound up with a concept that delivered on all of the clients wishlist items." said Walk. "This particular project was difficult. We faced some challenges with excavation and the weather."
Walk said that his two main concerns throughout the project were being able to deliver a premium product to the homeowner while meeting filming and scheduling deadlines. "You know, they make it look so easy on TV. Trust me it is alot harder than it looks." said Walk.
Walk's prior experience in building luxury pools assisted him heavily on this particular project. Since attending the Genesis program, Walk says he has been consistently increasing the level of difficulty and complexity in the projects he has undertaken.
"They were looking for over the top pool designs for the show. We had to deliver!" said Walk. "We were able to showcase the range of our abilities and included some phenomenal pool features not found in your typical build."
Luxury Pool Features
Scott guided us through some of the remarkable amenities in this resort style luxury pool. "There's really so much we built into this backyard. We've got the beach entry pool with bubblers. A lazy river with a bridge to an island that has a super sized spa." said Walk. "We've also incorporated a slide and two waterfalls in this pool. Not to mention the work that went into building this incredible outdoor kitchen area."
From start to finish this particular project was over 5 months in the making said Walk. In the end, he and his crew worked nearly round the clock. It was necessary in order to meet the deadlines for the episode to run in time. Ultimately, his team delivered and in magnificent fashion. The completed pool and backyard is nothing short of breathtaking.
Walk and his team worked hard and the effort shows. Consequently, the end result is a truly unique and one of a kind luxury pool design. This is a five star resort style backyard that any homeowner would envy. We asked Walk where his inspiration comes from on these projects and what the design process is like for him.
"I really learned so much from the Genesis program that guides me in my design process today. I also find tremendous inspiration from the other builders in my organization. These are people who are really pushing the envelope today in pool engineering."

Scott Walk – Owner of Scott Walk's PremIer Pools & Spas
Scott Walk on Pool Design
"I always start my designs in Structure Studios first. We will create a walk through of the entire pool area in 3D for the homeowner. This helps them visualize the design concept, features and amenities." said Walk. "I find that this adds value to the process. It truly immerses the client into giving us the feedback necessary to design them their dream backyard," continued Walk.
Walk's experience in building luxury inground pools has led to a long list of satisfied customers. It has also helped make his firm one of the top rated builders in the state. He attributes much of his success to his organization. "We are firm believers in the Premier formula." said Walk. "That has really been what has helped us become so successful."
Structure Studios Announces Version 3 of Industry-Leading Design Software
Version 3 Combines Stunning 3D Technology with Radically Improved Performance
Structure Studios today announced the release of Vip3D Version 3, Pool Studio Version 3, and VizTerra Version 3, all available for download now. With a totally redesigned 3D Engine and a dramatically improved 3D library, Version 3 of each software package gives pool designers, landscapers, and builders the tools they need to quickly and easily create elegant 3D presentations that amaze and delight their customers.
VIP3D Version 3
Version 3 leverages the most advanced technology to make available powerful and innovative tools, features, models, and materials that radically improve the design process. With Version 3, users can emotionally engage more clients with stunning, interactive, and immersive presentations that make their virtual outdoor living spaces feel like home.
"Last year alone, designers created 1.8 million outdoor living projects with our software."

Noah nehlich – structure studios
"After a year of remarkable growth in the pool and landscape industry, including a significant uptick in project inquiries and high demand for pool and landscape design and installation, Version 3 now makes it faster and easier for designers, landscapers, and builders to rise to the occasion and not just meet that demand but also share with their clients a vision of their outdoor living space like none other." said Noah Nehlich.
New Enhancements for Elegant 3D Presentations
The many new features and benefits of Version 3 include numerous time-saving tools that make it as enjoyable for designers to create outdoor living spaces as it is for clients to explore them.
Next-level realistic real-time 3D rendering
Edit shapes instantly in 3D
More automatic terrain data
All new material library
Vip3D Version 3 also includes exclusive new features, like 3D grass, strip lighting, and new visual effects and materials, as well as exclusive new tools, like Fast Mode, professional camera tools, and sky and water controls, that make it incredibly easy to add the perfect finishing touches to projects, faster and more beautifully than ever before.
To learn more about Version 3, click here [https://blog.structurestudios.com/software/version-3-outdoor-living-design-software-next-level-3d-is-here].
Availability
Version 3 is available now as a completely free update for all current Vip3D, Pool Studio, and VizTerra members and as a download for new members. For membership terms, system requirements, and help determining if your current system is compatible with Version 3, visit www.StructureStudios.com or call (800) 778-8996.
About Structure Studios
Since 2000, Structure Studios of Henderson, Nevada, has been offering the highest quality, most realistic, and easiest-to-use professional real-time 3D design and presentation software in the industry. By continuously improving the most revolutionary and innovative 3D design software, Structure Studios fulfills the goal of improving lives through 3D experiences by empowering designers, builders, and landscapers to achieve absolutely spectacular results. To learn more about Structure Studios, visit www.StructureStudios.com or call (800) 778-8996.
Media Contact
Stefanie Dunn
Structure Studios
(702) 433-0274
stefanie@structurestudios.com
www.StructureStudios.com